monday, october 17, 2005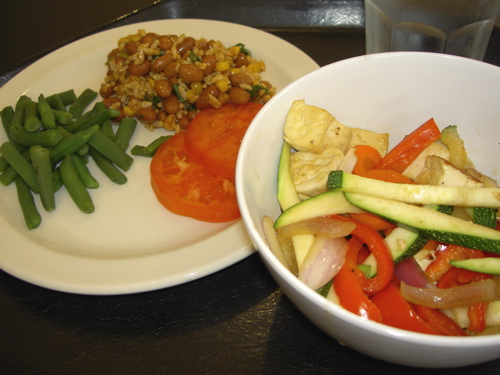 The cafeteria food here is pretty good, especially these delicious vegan stir-fries. The spicy bean salad and tomatoes are good too, but those green beans are just there for color.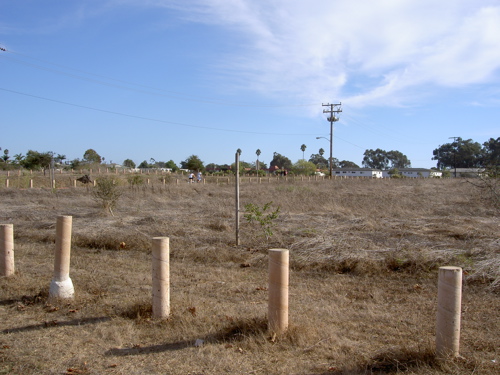 This is on the way to pottery class on Friday afternoons.
friday, october 14, 2005
Today I was a good citizen and registered my shareware. I don't like spending money, but I sort of had to do it sometime. This is what I think is worth purchasing:

Mighty Mouse - $10 - because I like having a radioactive spinning cursor.
Transmit - $30 - since I've used it every day for years.
GraphicConverter - $31 - same.
PithHelmet - $10 - because life without ads is nice.
I also use Saft and Candybar, but it's not like I couldn't live without them.
I've wanted to read The Botany of Desire, by Michael Pollan, for a long time. The UCSB library catalog said it was on the shelf, but every time I looked, it wasn't there. The fifth time I looked, it was on the shelf below. Anyway, I'm hooked after reading fifteen pages. So far it's about apples, and I like apples — I eat two or three a day (mostly of the Golden Delicious and Fuji varieties, though the Red Deliciouses are OK) — so the smashing of the Johnny Appleseed legend is great. You may remember my study of apple stickers.
There is a book about oranges by John McPhee that I want to read. I read part of it one night, long ago, when I couldn't sleep and asked my dad for something boring to read. The book might have been the most fascinating thing ever, with all those details and processes and the idea that this is something I drink every day. I wonder if it sparked my interest in books about ordinary things: pencils, libraries, cities, tea kettles, forks, houses, parking meters, food, perfume, and everything that is mundane and complex and tells you something about the world and how people are.
I love books like that. I think I want to write books like that, but I haven't tried because I don't know where to start. Journalism seems terribly difficult when you're teaching yourself. This is why my underground newspaper had three issues and not the ten that were in my brain. But tonight I went to a Daily Nexus (UCSB newspaper) training session, and so I will write about things like meetings and artists to get a feel for this journalism-type thing. Maybe I'll like it. Maybe they'll let me write a story about bananas.
---
For my Letters class, I'm thinking of doing my final project on emails between me and Internet strangers, so feel free to email me.
wednesday, october 05, 2005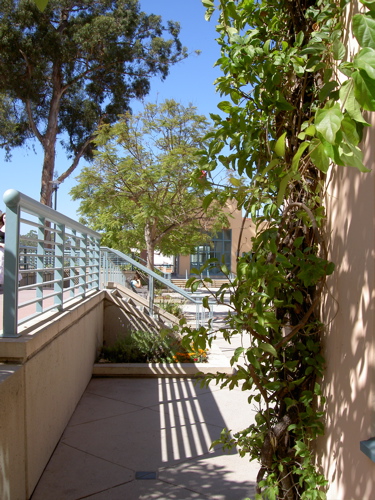 I have a very photogenic walk to class.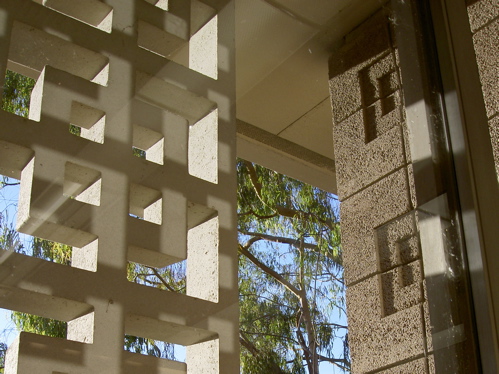 When I'm studying in the library and look out the window, I see trees and sunshine and bicycles.
This week, I'm learning about Richard Feynman as a person, Barbary slave narratives, the genre of diaries, and population growth vs. food consumption. But now the bright line between what I get credit for learning and what I learn on my own is growing pleasantly dimmer.