monday, october 23, 2006
This is what happens when you combine…oh, you'll see: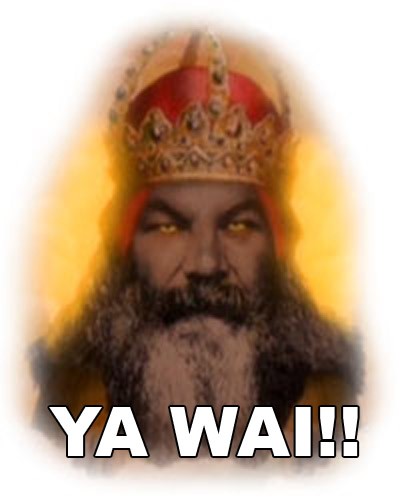 Say it out loud. Also see the Hegelian owls for uh, context.
P.S. YTMND, but I think mine is better.
monday, october 16, 2006
Movable type makes you think about:
The tiny spaces between words and letters
Whether you have enough "F"s to finish your idea
How "A" and "a" are completely separate letterforms
How slow the previous process must have been to make this such an improvement
How 10em, .2em, and 1em are things you can hold in your hands (and how .3em, 200em, and 0em are nonsense)
How nice it would be to work with a monospaced font
Uncommon punctuation as a limited resource to be gathered and treasured
The negative space on the right end of a line of type
The drop-down font menu as an analog of labeled font drawers
How separating content from presentation is impossible in some cases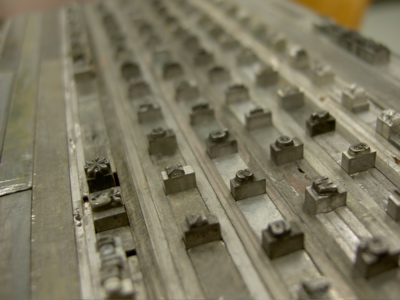 The little dingbats on the left represent an Apple/command key on my PowerBook keyboard…Gutenberg-style. My galley is full of Helvetica 14 right now, with some Helvetica 10 for effect (caps lock, shift, etc.) and various pieces of punctuation stolen from the Ornaments/Misc. drawers. I know the PowerBook keyboard isn't in Helvetica, but I wanted to use it anyway. Yes, I'm enjoying this stuff.
It turns out part of my family set newspaper type for generations, which makes me happy: journalism and this laborious print design are antecedents of the things I'm interested in.
sunday, october 08, 2006
Jeweled Platypus is sort of back. It broke after I changed hosting, and things have resisted my efforts to fix them. Hi.
My recent posts to the del.icio.us blog: hello! I am support, revision to settings, and new help pages. If you look at the del.icio.us party pictures from a few days ago, you might see me (I'm the girl in a tan shirt).
Classes I'm taking this quarter: Beginning Letterpress Printing, Graphic Novels, Introduction to Linguistics, and an independent study project with Max that may be revealed in time.
I didn't really miss blogging here.