friday, december 31, 2004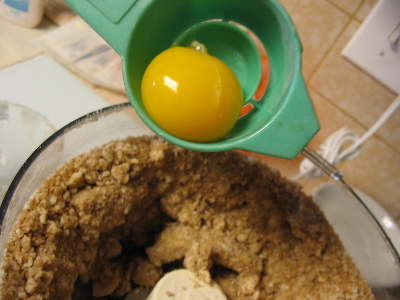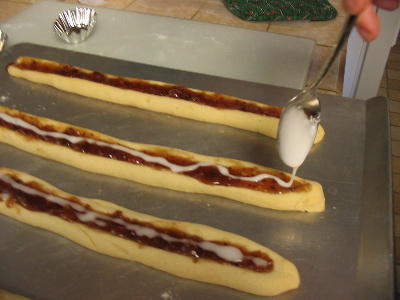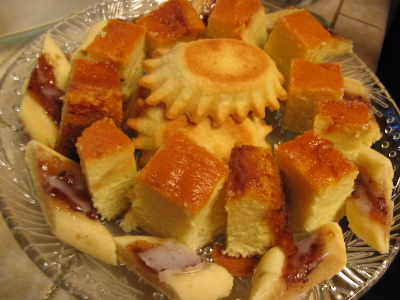 monday, december 20, 2004
A scary picture from 4-H camp, six years ago: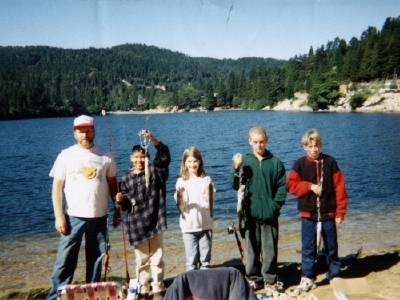 It's the catch of the morning - and I caught two. Every morning, a dozen of us woke up at five to go fish at the nearby stocked lake. I ended up catching more than any other girl that week and won a fishing pole. We cleaned and smoked my poor trout and I ate them.
I started eating vegetarian a year later.
sunday, december 19, 2004
part of my little sister's christmas list:
2 cds from arthurmag.com
$24
go to http://www.arthurmag.com/store/bastet_cds.php
scroll down until you see a picture with the words "million tongues festival"
scroll down just a little until you see the words "2. buy the cd only"
press the first "add to cart" button under that text
that cd is 12$
do not press "secure checkout"
go back to http://www.arthurmag.com/store/bastet_cds.php
and scroll down until you see the tan cd cover with the words "golden apples of the sun"
again:
scroll down just a little until you see the words "2. buy the cd only"
press the first "add to cart" button under that text
that cd is also 12$
you should be at the paypal shopping cart list
this list should add up to 24$
press "secure checkout"


T-Shirt
16$
http://sayhitoyourmom.com/tshirts.htm
select White/Small
press "add to cart"
press "secure checkout"

my mom said "she thinks i'm stupid!" and lizzy said "well, you still had trouble with it."
notes to myself.
albedo is both:
The fraction of incident electromagnetic radiation reflected by a surface, especially of a celestial body.
The spongy white tissue on the inside of the rind of citrus fruit.
to do: marvel. oh, and look it up when i return to the oed-owning parent's house.
---
realclimate's critique of state of fear reminds me of language log's critique of the davinci code. this is good stuff - groups of experts in specific fields responding to current events and criticizing dumb books in a place where the everyday person (me!) can read it.
to do: when technorati comes back up, figure out whether other people have made this connection. if not, rewrite with quotes and opinions.
---
to do: write an account of what happened with the third issue of the blast. excitement! controversy! an overbearing principal! the right to free speech! a really tame newspaper! yeah.
---
how do i stop windows xp from automatically clicking things when i hover over them? aaah! google is no help. i wonder if this is a hardware/driver problem; i'm using my mom's gateway laptop.
friday, december 17, 2004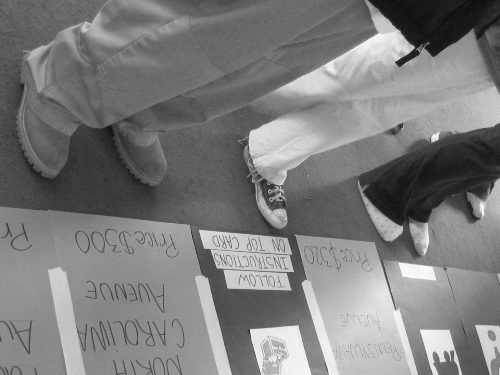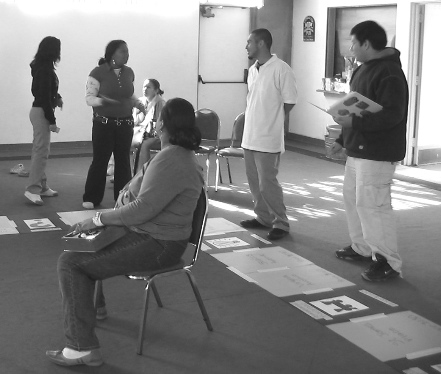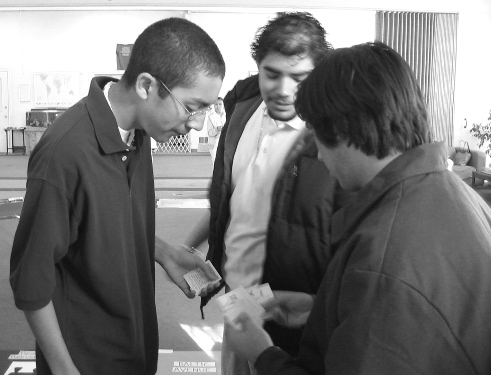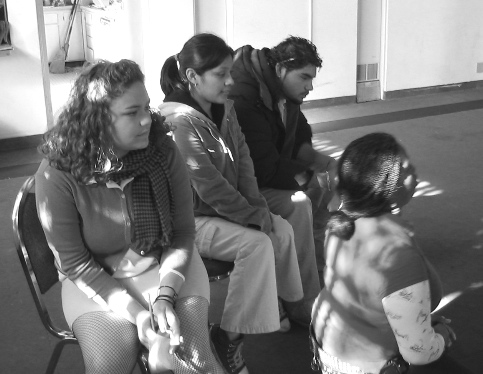 thursday, december 16, 2004
Print is hard to get used to after years of writing on the web. Wikipedia has made me revise and add to anything that comes near my pencil. Blogging has made me think that I can publish anything without rules. Coexisting with adults has made me expect decent writing.
This is a bit of a problem. Working on our little independent newspaper, I assume that my writers (other students at my school) will accept edits like Wikipedia does - quietly, without protest, and instantly. I want to rewrite and reformat their work when I feel like it. I don't like the physical constraints of deadlines, xeroxing costs, and the impossibility of permalinks and same-page updates. I tend to think of my writers as people writing for me because I can't write everything…bad, bad thinking.
I publish anything/everything mixed up together. We have opinion-saturated news, pure editorials, partial nonsense, short fiction, and irrelevant drawings. Should I have a page for straight news, two pages for editorials, and a page for entertainment? I don't believe in that. Things are arranged by aesthetics and predicted appeal. We have very little straight news; objectivity is boring because we're all familiar with the subjects. Editorials often go on the front page.
Oh, and I have to deal with authority figures. The principal sends me nasty memos and refuses to be interviewed about anything. She promised to try to prevent the paper from being distributed. She often ignores district policies. She doesn't know I have them memorized.
I love it all so much. Now I have to stop procrastinating. I promised them the third issue tomorrow!
friday, december 10, 2004
Deep in the dark recesses of my mom's house, I found an old shipment of little toys from my grandma. Then they sat around on my desk for a while — did I really need more knick-knacks strewn around my room? The answer is always (obviously) yes.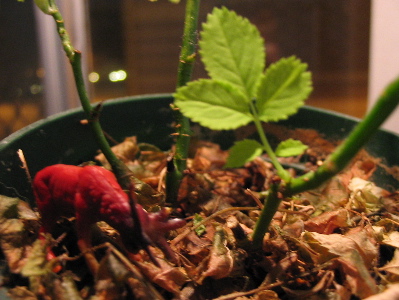 A reindeer invaded my poor rose plant.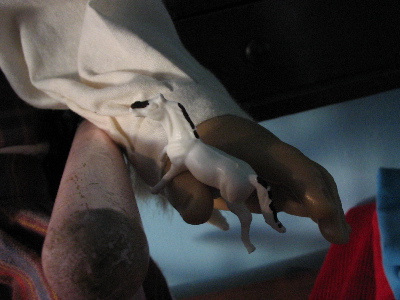 The giant Kirsten doll has taken to devouring farm animals.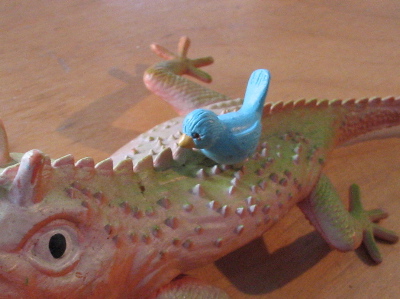 My lizard thinks he's an alligator.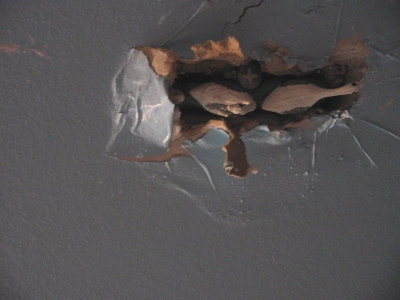 A family of geese is crawling out of a hole in my ceiling.
---
muse was too loud and the stage lights were too bright. the opening bands were skinny and bad. mister kyle and i decided the concert was best enjoyed from a table right outside the auditorium. i liked the three songs i knew. i like the wiltern. there was a nicely strange mix of people. i now have two muse stickers. the keyboard lit up interestingly. afterwards, the sidewalk was lively. we parked for free.
tuesday, december 07, 2004
I have to follow the LAUSDnet Design Standards when working on the school website for Web Design class (AKA design slavery). This section of the standards annoys me as much as my principal does:
Notification of Copyright text that should be on first pages

Copyright-2003 © Los Angeles Unified School District - All rights reserved.

The District Logo and other District Artwork posted on LAUSDnet pages are protected by US and International Copyright Law. They may not be duplicated/copied for use in other documents by non-District Personnel nor used on non-lausdnet pages (http://www.lausd.k12.ca.us) without notifying webmaster@lausd.k12.ca.us nor can any of the artwork be altered in any way by anyone, District or non-district, without expressed written permission. LAUSDnet users are reminded that motion pictures, television programs and sound recording files are protected by copyright law. Copying and/or downloading these files is prohibited.
It's blatantly incorrect. First of all, LAUSD doesn't own the copyright to my work. They're not paying me and I didn't give it to them.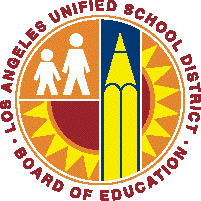 Secondly, yeah, the district logo is protected by copyright law, but that means it's sometimes allowed to be duplicated or altered, according to fair use doctrine. I could use it to link to LAUSD on a webpage or refer to the stupid district in print. I could even make a parody and publish it in our little newspaper.
The last two sentences of the copyright notice bother me the most. LAUSD thinks it can stop people from pirating? OK, but it shouldn't lie about the law. Obviously, not every piece of multimedia on the internet is illegal and not supposed to be downloaded. What about the iTunes Music Store? Not to mention ads and music posted for publicity, Creative Commons, and works in the public domain. But you knew all that. I wanted to vent.
A revised notice (without pseudo-legal capitalization):
The district logo and other district artwork posted on LAUSDnet pages (www.lausd.k12.ca.us) are protected by United States copyright law. Use of the art in other documents by non-district personnel or on non-LAUSDnet pages is restricted - notify webmaster@lausd.k12.ca.us first. With few exceptions, the artwork also may not be altered in any way without express written permission. LAUSDnet users are reminded that most creative works are protected by copyright law and may not be copied or downloaded without permission from the creator.